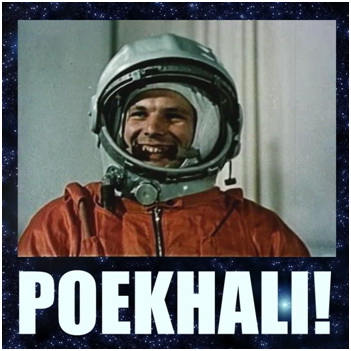 On 12 April is the 50th jubilee of the first man flight to the space. Rocket and space technology has always been on the cutting edge of technological progress; however, back in 1961 developers of "Vostok" could not use CAD because such tools simply did not exist – the first CAD prototype, as we understand it now, appeared only in 1963. Russian Principal Designer Sergey Korolyov, and his colleagues used traditional engineering tools for that period – a drawing board and a slide rule.
The article published at isicad.ru with a support of the PTC office in Moscow outlines modern situation in the Russian space industry. In particular the overview is based on the story presented by Alexander Philatov, the Head of the IT Department of "Progress" Samara Space Centre - the company that for over fifty years has been producing legendary launch-rockets, originating from R-7: "Vostok", "Voskhod", "Molnia", "Soyuz" - that Russian cosmonauts used to fly and that delivered automatic stations to the Moon and other planets. Today at "Progress" everything works on the basis of 3D models – from master-geometry to specific mock-up workpieces. "Progress" uses a lot of CAD and PLM tools from various vendors and the paper gives some impression how all this software co-exists in Samara.
The paper describes in much details the CAD-PLM environment at "Progress" which along with PTC soluitons includes those from
ASCON, Autodesk, DS SolidWorks, and Siemens PLM Software. It also mentiones how "Progress" successfully communicates wit
h Samara State Aerospace University.